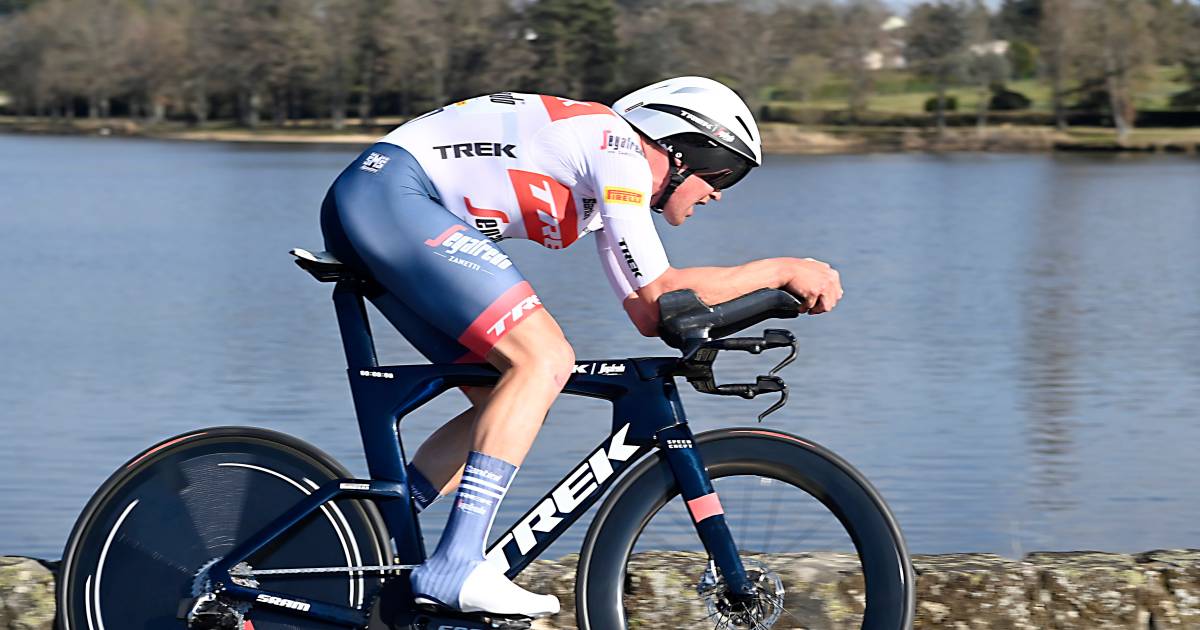 Het parkours is bochtig en zo vlak als een biljartlaken. Erkende hardrijders als Filippo Ganna and Wout van Aert mikken op geel, although top favorites Tadej Pogacar and Primoz Roglic zeker niet kansloos zijn. Om nog te zwijgen over Mathieu van der Poel, die door velen (maar niet zijelder) als outsider wordt bebecherd. The first runner starts at 16:00 and the last runner is expected to finish at 19:10.
Deze relativ korte rasa tegen de klok voelt aan als een proloog, maar mag niet zo begemmend worden. Een proloog is naimiem maxiamma 8 km lang en wordt niet ompacht in de nummering van de etapes. In addition, er bij een proloog geen tijdslimiet, so that de mindere goden niet voor uitsluiting hoeven te vrezen. Vandaag moet iedereen vol aan de bak.
Er hangt een interestinge weddenschap boven deze eerste Tour-dag. Als de Deense specialist Mads Pedersen voor eigen publike naar de zege snelt, moet zijn Trek-ploegmaat Jasper Stuyven een ezel op zijn lijf laten tatoëeren. De Belg is dol op ezels maar schijnt een hekel aan tatoeages te hebben, wat de ergemung tussen beide vrienden natuurlijk extra smeuïg maakt.
Starttijden Nederlanders en favoriteen
16.04 Bauke Molema
16.07 Stefan Bisseger
16.11 Mathieu van der Poel
16.19 Daniel Felipe Martinez
16.20: Primozh Roglich
16.26 Mads Pedersen
16.34 Stefan Küng
16.38: Fabio Jacobsen
16.39: Alexander Vlasov
16.41 Geraint Thomas
16.42: Jonas Wingegaard
17.00: Matteo Cattaneo
17.03: Philippa Hanna
17.04 Wout van Aert
17.05: Thaddeus Pagakar
17.16 Martin Tusveld
5.25pm: Adam Yates
5.29pm: Dylan Groenewegen
5.47pm: Dylan van Barle
17.48 Steven Kruiswijk
17.59 Taco van der Horn
18.29 Danny van Poppel
18.44 Nils Eckhoff